Skiathos Sailing
| Rent a Sailing Boat from Volos
Unforgettable vacations, sailing trips of your dreams to magical beaches. Enjoy unique experiences around Mt. Pelion and the Sporades islands (Skiathos, Skopelos, Alonnisos) on board our yacht
Sailing in Skiathos – The magic of sailing
You live on the sea; the waves rock you to sleep. You and your group are alone with the wind, the boat and the sea. All you hear are the waves and the cries of the seagulls. You dive into crystal clear water, while at night the moonlight reflects on the water.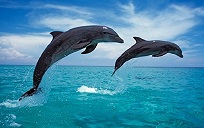 Accompanied by dolphins, you sail freely to all those places that otherwise you could never see. You drop the anchor by small secluded beaches. You swim into caves, dive into subterranean places with multi-colored fish and shipwrecks, getting to know a different, more tranquil world. In some places the water is magically phosphorescent at night.
You can also fish on the open sea. The different moods of the sea and the weather surprise you and the adventures and experiences you live will long remain with you. You will become one with the nature.